Welcome to the SmoreySwamp

This is my weBsite dedicated to all Axis & Allies Board games, Miniatures, Tournament Play for Axis & Allies and a whole lot more...

My name is Greg Smorey. I have Been an independant GM/Event Organizer (EO) running Axis & Allies gaming events at GEN CON & ORIGINS since 1994 & 1999.

I am also creator and founder of the Annual
Axis & Allies "Spring Gathering." This is my own mini-Axis & Allies gaming event held every year in Ohio and has Been running for over 15 years.

SO please take your time and Browse the Swamp for all things Axis & Allies and more...


The SmoreySwamp Gaming Forum is back and will make every attempt to re-capture any bridges that have fallen into enemy hands!

(Missions in 2017)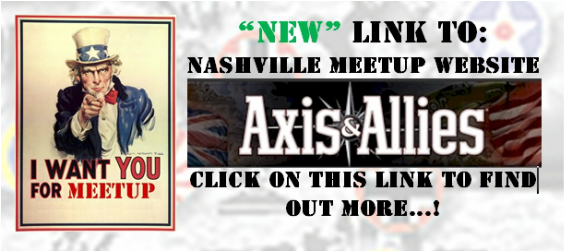 ​2017 Convention Dates:

Spring Gathering, (Toledo, Ohio): Mission Completed

Origins Game Fair, (Columbus, Ohio): Mission Completed

GEN CON, (Indianapolis, IN): August 17-20


"Build me a son, O Lord, who will be strong enough to know when he is weak, and brave enough to face himself when he is afraid, one who will be proud and unbending in honest defeat, and humble and gentle in victory." - MacArthur
"Good tactics can save even the worst strategy. Bad tactics will destroy even the best strategy." - Patton
"Never tell people how to do things. Tell them what to do and they will surprise you with their ingenuity." - Patton
the Smoreyswamp and the Spring Gathering are copyrighted and used By permission only