Welcome to the "SmoreySwamp"

My name is Greg Smorey. I have been an independent "GM"/Event Organizer (EO) running Axis & Allies gaming events and more at GEN CON & ORIGINS since 1994 & 1999 respectively.
This is my website dedicated to the Axis & Allies and other board gaming events I run at these Conventions and more...

Please check out all the Swamp page links at the top of this page
for details on each Event!

So, thanks for stopping by, take your time to look around and browse the SmoreySwamp for all things Axis & Allies and more...








Missions in 2018

​2018 Convention/Event Dates:
​

Battle of Tennessee 5: (Franklin TN.) March 23
​see meetup link below

Spring Gathering 16, Northern KY. (Cincinnati, Ohio area):
​April 6 & 7

Origins Game Fair, (Columbus, Ohio): June 13-17

GEN CON, (Indianapolis, IN): August 2-5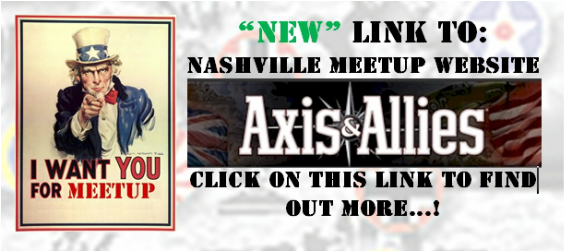 "Build me a son, O Lord, who will be strong enough to know when he is weak, and brave enough to face himself when he is afraid, one who will be proud and unbending in honest defeat, and humble and gentle in victory." - MacArthur
"Good tactics can save even the worst strategy. Bad tactics will destroy even the best strategy." - Patton
"Never tell people how to do things. Tell them what to do and they will surprise you with their ingenuity." - Patton
"The best luck of all is the luck you make for yourself." - MacArthur

the SmoreySwamp and the Spring Gathering are copyrighted and used By permission only